5 Benefits of Having a Computerised Maintenance Management System (CMMS) Program During the COVID-19 Pandemic
The current global health crisis has shown the importance of using different forms of technology to sustain business operations.
With the coronavirus preventing many non-essential workers from doing their jobs in their workplaces, organizations have been busy restructuring various processes to ensure their employees can still manage their usual workload remotely. By taking these steps, companies can continue to operate with some modifications.
These extra steps also spell the difference between the survival of these businesses or their downfall.
Companies that are already experts in using and maximizing various technologies have fared better during the pandemic. With key systems in place and their employees trained in and proficient at using these, they can continue performing their usual tasks even if they are working remotely.
CMMS as an Essential Tech for Organizations
A computerized maintenance management system or CMMS is one technology that has proven highly valuable during the COVID-19 pandemic.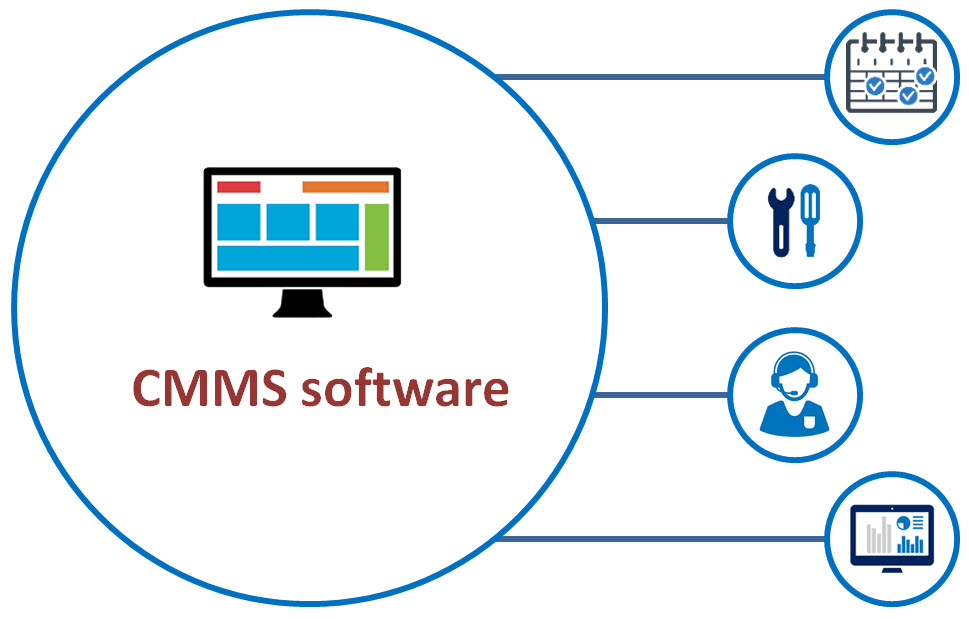 Organizations that are already using desktop andmobile asset management software are able to stay on top of all the maintenance needs of their machines, vehicles, and other physical resources. These companies could do so since a CMMS offers these advantages that are useful when the usual working processes are disrupted:
Efficient remote maintenance scheduling
Many companies have been forced to close down their workplaces completely because of the pandemic. But even with the facilities shut, maintaining critical equipment is still crucial.
However, without an asset maintenance system, employees need to inspect their machines to see which ones need repair or improvement work. However, with lockdowns or community quarantines enforced, going to their workplaces and physically checking equipment is simply not possible.
Organizations that have a CMMS program in place are able to track and stay on top of all their asset maintenance requirements without the need to inspect these machines physically.
CMMS programs record the history of repairs and other jobs carried out on key equipment pieces. A quick look at this data allows employees to know if a machine needs to be cleaned or undergo maintenance work.
Additionally, the best CMMS platforms come with notification features that provide users alerts when a certain machine needs maintenance. Whether it requires cleaning, a change of parts, or inspection from professionals, employees will know when to schedule these activities.
Employees can do all of these tasks efficiently without the need to venture out of their houses to inspect their equipment personally. They can schedule their visit to their workplaces for the more important task of repairing or maintaining the machines or supervising the professionals doing the job.
Quick access to a consolidated database
Companies that have traditional management systems such as paper and spreadsheets exert more effort to be updated. Moreover, employees are often limited regarding the amount of information they can access.
With no centralized system, users are more likely to have access to outdated information regarding maintenance schedules and work order requests.
Additionally, since Excel files are stored in computers and record books inside office filing cabinets, employees need to be at their desks to access them. If they are not allowed to enter the workplace, they won't be able to see the information they need.
A cloud-based CMMS program allows users to review maintenance schedules, work order requests, and generate, prioritize, and delegate these wherever they are. They won't need to check different worksheets and record books to track and stay on top of these.
Cloud-based CMMS programs are also automatically updated once a user inputs new information. Because of these reasons, everyone will have access to the latest data. The chances of duplicating work order requests or scheduling maintenance is also reduced.
Automation of key processes
With supervisors and managers not in their offices and working remotely on shifting schedules, employees may have a hard time getting approval for urgent jobs. These may include the sanitation or disinfection of equipment used forfloor construction or vehicles that have been in high-traffic areas.
A CMMS program streamlines workflow since key personnel can set the system automatically to keep them in the loop regarding COVID-19 work orders or other related tasks and even approve critical work orders, which include disinfecting vehicles and facilities.
Additionally, most CMMS solutions have features that notify key users when someone makes an important work order request. This automated notification feature keeps tasks and projects moving and maintains efficient communication among the team members.
Single platform for checklists, guides, and other digital documents
Many CMMS programs do not only store information regarding asset maintenance schedules; they can also be used to save instructions for carrying out certain procedures or tasks.
These can include steps and techniques for cleaning and sanitizing equipment and other tasks to ensure they are safe to use. It can also cover the best hygiene and disinfecting practices when employees are in the work area.
With the information available on employees' computers or mobile devices, they won't be liable to make mistakes regarding the steps they have to take.
Moreover, workers won't need to be supervised or trained so they can carry out these practices correctly. They only need to access and read the information on the program.
Real-time updates and alerts on inventory
One of the most significant benefits of using a CMMS program is that it helps organizations avoid running out of supplies necessary for cleaning, maintaining, and repairing machinery. It is also a handy tool for ensuring that the maintenance team always has a stock of key replacement parts.
CMMS software is also the perfect inventory and tracking solution. When a work order is complete, the used parts and materials are automatically subtracted from the inventory count.
The system is also updated in real-time, and when the quantities hit a preset minimum number, it alerts users. They will then have enough time to replenish their supplies, thus avoiding stock shortages, which can cause delays and downtime.
Additionally, with the pandemic still in effect, supply chains are still slow and hampered. Because of this, there will be delays in the shipping and delivery of frequently used replacement parts and other essential items.
With the notifications a Computerised Maintenance Management System (CMMS) program provides, companies can order supplies in advance and never run out of these items.
A CMMS program is a valuable tool to have whether or not there is a health crisis. It is a business solution that is worth investing in since it streamlines various processes and helps teams stay on top of all the maintenance requirements of their assets and keep them in tiptop condition.